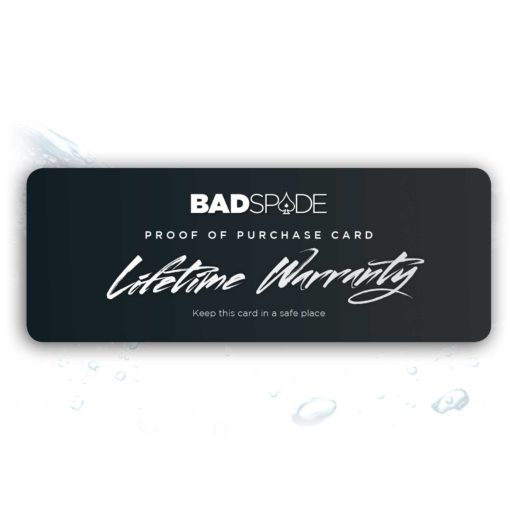 Lifetime Warranty Card
Has something unfortunate happened to your shades? Did you drop them or sit on them? Not to worry, Badspade has got you covered for life. Our Lifetime Warranty Card will cover your shades from anything. Send your shades back with this Lifetime Warranty Card and we will ship you a new pair.
We have got your back!
Your shades are part of a Limited Edition run. We will exchange them for in stock or new item from our current line-up of shades.
100 in stock